Patsy Barron
Manager
Patsy Barron is the owner and manager of Career Smart. A small town girl, Patsy grew up in the thriving community of Wrightsville in Johnson County, Georgia. She attended Georgia College in Milledgeville, GA, with the intention of becoming an interior designer. After graduating with a home economics degree and concentrations in housing and home furnishings, her career took a few different directions
Economic times were difficult and Patsy accepted a position with the Georgia Department of Family and Children's Services, working first in Bibb County, then in Fayette County, GA, as a caseworker handling foster care and adoptions. Her next career move was into sales and a quick but successful real estate career with a Macon, GA, company.
In the early 1990s, Patsy accepted a position with a local staffing agency and never looked back. After working in the industry for over a decade, she founded Career Smart in 2005 with the goal of providing personal and professional executive recruiting services for Middle Georgia manufacturers and businesses. The company has been very successful and now serves clients across the United States.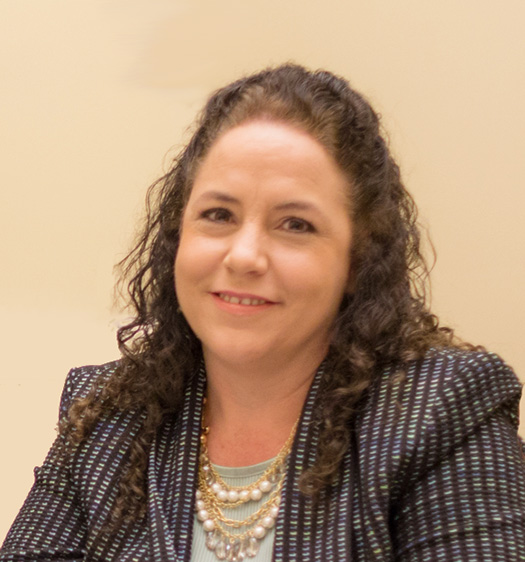 Tara Krigbaum
Executive Recruiter

Tara Krigbaum is a Middle Georgia native and a graduate of Georgia College with a BS degree in Criminal Justice. After college, she interviewed with a regional staffing agency for what she thought would be temporary work. The agency offered her a job and she has never left the recruiting industry. She later became a branch manager for the organization.
Tara and Patsy Barron worked together at the staffing company for several years and Tara credits Patsy with the interviewing and evaluation skills that she has learned over the years. When Patsy opened Career Smart in 2005, Tara was the first to come aboard with the new company.
Tara loves her work and the people she encounters. "Every day, Patsy and I bounce ideas off each other. We have so much fun. I really love the people we get to work with. There's such a sense of accomplishment when we get someone in the right place."