Some of our best clients at Career Smart are HR professionals. They're busy folks, engaged with everything from hiring to handbooks. Many of them tell us plainly that they don't have the time or the resources to recruit the way we do.
We call it precision recruiting. It's the intensive effort that's required to get the best talent. Over the years, Career Smart has developed resources and processes that represent real value to our clients.
Finding the Best Candidates for Your Position
We believe that hard work brings success. Finding the best candidate requires time, energy, resourcefulness, and a real desire to help.
Here's what to expect when you work with Career Smart:
Precision Management Recruiting means you can be confident. Guaranteed.
At Career Smart, we're very selective of the candidates we recommend to our clients. We're confident that we can find the best candidate for the position you need to fill, but we also want to assure you that we're there if a problem occurs. Because we are confident in our placement, we will replace free of charge any candidate that is not a fit for your company, provided that we are notified within 90 days of the start date.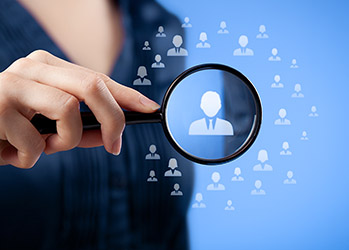 Let's Get Specific
One of our clients needed a program manager with a specific set of skills. They were looking for automotive industry experience with expertise in both injection molding and fine wood finishing. We were able to find a candidate who had experience with luxury vehicle design and manufacturing and a knowledge of vehicle interiors. He matched our client's specs to the tee and also fit well with the company culture.